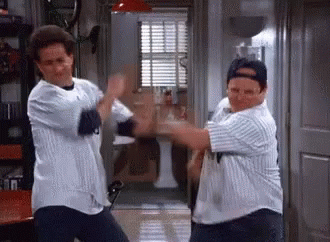 How To Make Your Partner Hate Riding
Does your partner want to get into riding, because you are into it?  But you really want them to hate riding, and never go with you?  Here's a step by step guide to ensuring that you will never have to go for a ride with the person you love.  At least not more than twice.  
Chances are, you already have a head start.  If you have a really nice bike, say a bike that cost between 1500 and 5000 dollars, you are in a good spot.  Hopefully you also have a mountain of expensive gear too, a 200 dollar helmet, 180 dollar riding shorts, 150 buck shoes, 30 dollar socks.  
Maybe you can lend your partner your old bike.  You know, she's 5'4" and you are 5'11", but it'll fit fine, right?  Just like lending your size 10 shoes to your friend who has size 14 feet.  It's fine, they're just shoes, and nice ones, those Approach shoes cost you 230 dollars!  Lend them an old helmet too, a really nice one from 5 years ago that smells like the latrine at the Gulag on a hot summers' day.  It's two sizes too big, but just tighten that chin strap, it's fine.  
If they survive the first ride, maybe you can go get them a bike.  Ideally a starter bike that they have no input on, because you know all about bikes and what they need.  Never mind that you have a crankset that cost more than their entire bike, and certainly don't listen to the bike shop guy about sizing, fit, ergonomics, or any of that other stuff.  If your partner tries to chime in, be sure to talk right over them.  Marginalized partners are the best riding partners.  This bike is on sale, and it'll be fine.  Oh be sure to pick up a pair of clipless pedals, cheap ones, because they're just getting started, and insist that their second ride involves becoming mechanically connected to a device that they are grossly unfamiliar with.  Otherwise they won't be a real cyclist, and you don't want to be embarrassed any more than you already are by bringing a newb to the trail head.  
If your partner tries to ride in a T shirt, mock them roundly.  Ditto hiking shorts, or *gasp* jeans.  If their kit doesn't smell like a jock strap at the end of a ride, it's made of untechnical material.  The lack of stink screams "Amateur Hour!".  
Having a base of fitness helps too, because if your partner has no cycling fitness, you can easily grind them into the ground on a relatively short ride.  When the ride is over, you say, "That was nothing, wait till the next ride", and then wink.  
Make sure to tell your partner mid-ride how they should just bunny hop that log, using as much jargon as possible.  If they look clueless, just pile on more advice.  When they fall down, tell them it didn't hurt, and tell them to try again.  If they are scared, demonstrate how easy it is, and be sured to act bummed when they don't want to try.
Constant updates about personal and ride metrics are must-convey information.  Your partner should know how low your heart rate is, and that this ride isn't even close to your average wattage.  "You should come on a real ride, you'll see.  I won't even post this to Strava, people will think I have a serious illness."
When you get to the top of a big climb, and you have to wait for your partner for a good five minutes to get to the summit, be sure to take off within seconds of their breathless arrival.  It's boring waiting around, and didn't you just wait for them?  
It's easy to make someone hate cycling.  It's much harder to make them enjoy cycling.  
Here's an Analog primer on how to get someone into riding:
Start with a fun ride.  Really short, super mellow pace.  2 miles is fine.  5 miles on a flat is probably the max you want to do.  Put your partner on a bike that fits.  If you don't have one, rent one.  Trust the sales person, chances are they know more about fit than you ever will.  If you are renting, make sure the saddle is at a comfortable height.  The 'right' height can come later.  It's more important that your partner doesn't feel like they are going to topple off the bike and crack their head.  If there is a 25 dollar cheapo rental bike, and a 75 dollar one, you rent them the 75 dollar one, and bribe the sales person to put on a comfortable saddle for your partner.  Something supportive and wider and padded.  This might involve buying a 55 dollar saddle.  That's ok.
Ride your worst bike.  If you don't have a bad bike, get one.   An old Peugot is suitably bad.  Or a beach cruiser with a bent fork.  Something where you have to work a bit, even on an easy ride.  
They can wear whatever clothes they want, as long as they can pedal comfortably in them.  Sandals?  Cut offs?  T-shirt?  Sure.  If you are going down the rail trail, and they're helmet adverse, don't wear a helmet and don't make them do it.  Don't jump on me for this, 90% of the world cruises around on casual rides with no helmet.  It's only our super litigeous, safety police culture that insists that we do casual rides with a helmet.  No one jogs with a helmet, or cross country skis with one, but both of those involve potentially falling and cracking a noggin.  So getouttahere with your helmet righteousness.  
The ride should have a destination, or a purpose, and a fun one at that.  Dinner on the hill.  You haul all of the provisions.  A swimming hole.  Ice cream.  Trip to the farmers market.  You have to make the bike seem like a thing that you can do fun things with.  Don't talk about heart rates or target wattage, or cadence, or Strava.  In fact, don't bring your device or your phone or any electronics on the ride.  Not needed.  
When it comes time, IF it comes time, for your partner to buy a bike, make an appointment with a shop where there is someone they can easily relate to working.  IE if they are a gal in their 30's, find a shop with a gal working in that age range.  Then drop them off and get lost.  The budget is easy: they need a NICER bike than your nicest bike.  If you have a Shimano 105 bike, they get an Ultegra bike.  If you have a SRAM GX front suspension bike, they get a dual suspension bike with XO parts.  Why?  Because they are at a disavantage, being new, not in riding shape, and they need every advantage to help them ride on a level playing field with you.  If you think this advice is crazy, you should really look deep inside yourself and ask: what kind of person am I?  And if there answer is "A good person" then you should keep looking inside yourself, because that's not the right answer.  
If your partner wants to learn some riding skills, help them find a clinic lead by their peers.  Don't offer to show them.  That never goes well, and puts undue pressure on the relationship.  If the clinic costs money, you offer to pay for it.  If there is a weekend camp, send them if they want to go.  Ask, don't just sign them up for it.  Make sure they have all the gear they need to have a fun safe time.  
Getting a partner to ride and have fun might never happen, but you have to do your best to make it possible.  If it doesn't happen, that's ok.  Don't sweat it.  You have other stuff, like watching Seinfeld, that you can do together.