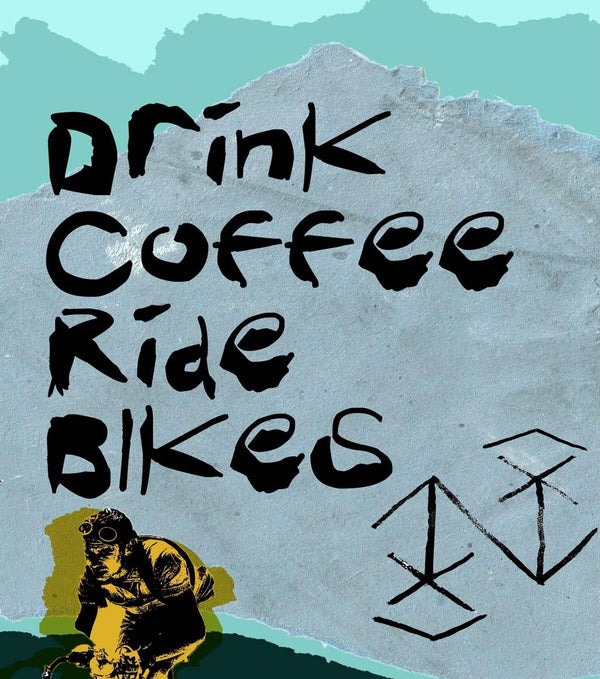 Analog Coffee Lab and Town Ride
Skip the verbiage, register here!  
The Analog Coffee Lab is a bike ride with a coffee event at the end.  Instead of riding around then drinking beer around a fire, we'll ride around, learn a bit about the history of Poultney.  Afterward we'll head back to the shop to drink super good coffee + listen to records. Morning Movement Coffee outta Stowe is coming down to do some pour over how-tos, and talk a bit about some really interesting coffee they'll be making for us.  They'll also have their espresso machine, so you can quaff a Cortado / Gibralter / Flat White and really get your eye balls vibrating. 
The purpose of this event is to drum up interest in having a community espresso situation at Analog.  To that end, we'd be stoked if you either throw down for some merch or just straight make a donation to the Espresso machine fund.  We're trying to raise around 4k, which is the cost of the machine and grinder and assorted hardware needed.  If you like Analog and you like espresso drinks and you wanna hange out at Analog while quaffing some dank bean juice and

 

you have the ability to donate to the cause without it being stressful, we appreciate it!  
Some history: way back in the way backs, James started a bike shop / coffee shop called Gravel + Grind.  The shop was a community hub of bikes, good coffee, live music and good records.  Analog wants to bring that salsa to Poultney.  Coffee and bikes go together like King Buzzo and weird eyeball themed frocks.  Spicy!  
Morning Movement is probably the most Analog analogous coffee shop in Vermont. They're obsessed with quality, good origin stories, and they're nice folks.  They'll be roasting the coffee we will brew at the shop, and they'll provide us with the beans for our forthcoming coffee subscription program.  You'll be able to get ultra fresh beans roasted and delivered to your tent, or house, or whatever you live in.   You can sign up for a subscription at the event, easy!  
A few final notes:
Ride starts at 10, coffee tasting and after party thing start at 11.  Both start at the downtown shop address:  188 Main St, Poultney VT 05764.  Plenty of parking around, don't stress it.  
The bike ride is super casual.  You can ride whatever bike, but there will be one 1/4 mile or so climb to the top of the cemetary in town.